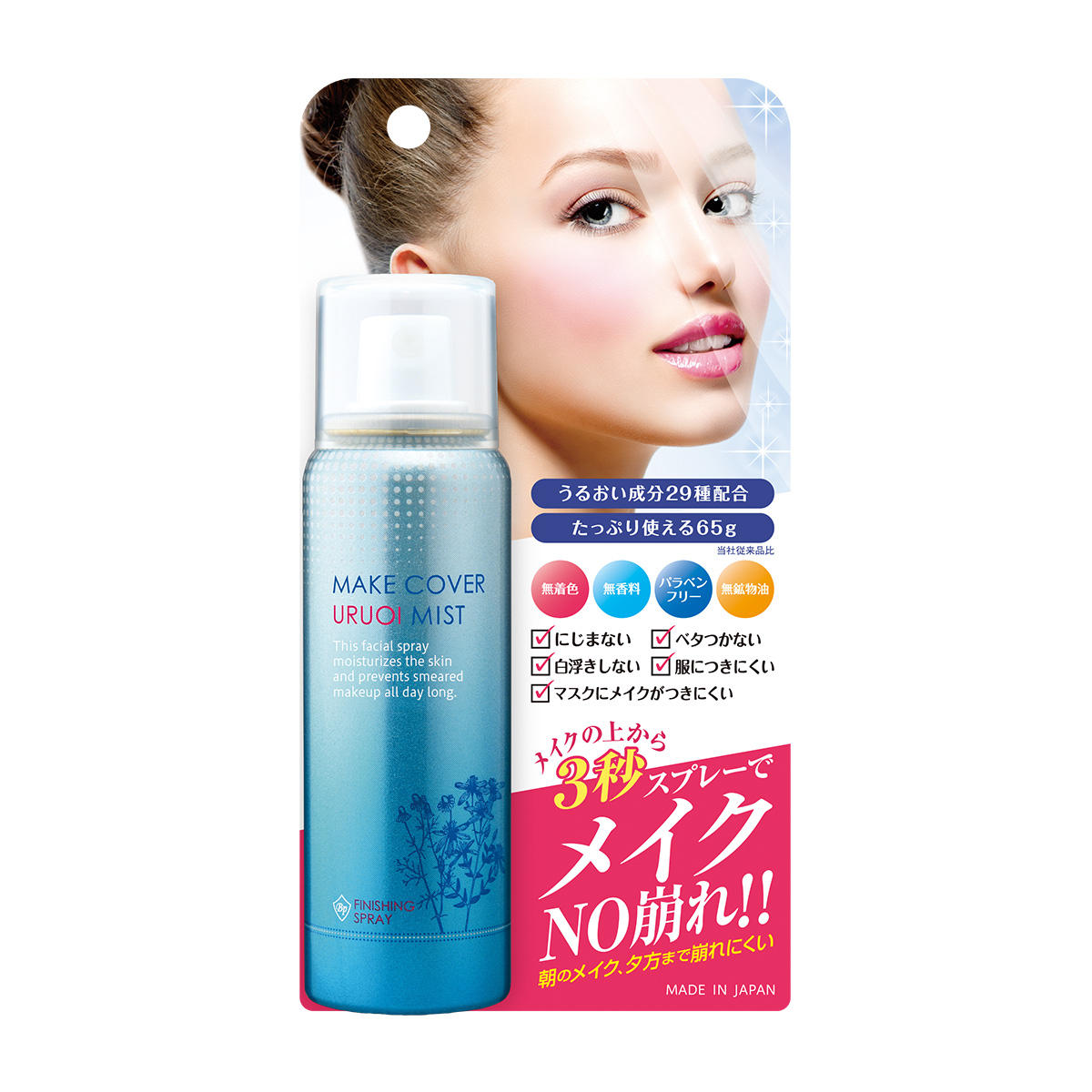 No more a cosmetic collapse!
An additional action in the morning makes a big change!
Only 3 seconds of spaying onto the makeup, it prevents makeup collapse and drying by the external factors. The coating ingredient "POLYQUATERNIUM-56" to prevent the makeup collapse forms the transparent veil over the skin surface. Blended with "OLEANOLIC ACID" and "ROSA MULTIFLORA FRUIT EXTRACT" for preventing sebum shininess prevents the makeup collapse by sebum. Skin-friendly moisturizing ingredients are upgraded from 13 types to 29 types. No Fragrance, No Coloring, No Mineral Oil, Paraben Free! No Whiteness, No Stickiness! No color-transfer, so no warry to wear masks for hay fever and for avoiding the drying.
Download Product Sheet